V.I. Equipment is a source of quality discount used Cat excavator parts sales. We offer fast and economic international shipping to customers in Canada, the US, and worldwide. We specialize in Cat, Hitachi and Deere excavators and we are always dismantling a variety of Cat, Hitachi and John Deere excavators for parts. For the most competitive prices on quality used heavy equipment parts, please call V.I. Equipment today.
Used Cat excavator parts for sale include used Cat arm,  used Cat arm cylinder,  used Cat boom,  used Cat boom cylinders,  used Cat bucket,  used Cat bucket cylinder,  used Cat cab,  used Cat computer,  used Cat engine,  used Cat final drives,  used Cat hydraulic pump, used Cat grapple, used Cat idler assemblies, used Cat pilot controls,  used Cat propel device, used Cat propel motors, used Cat steering box, used Cat swing motor, used Cat swing gear box, used Cat thumb, used Cat tracks, used Cat track adjusters, and more used parts for Cat excavators.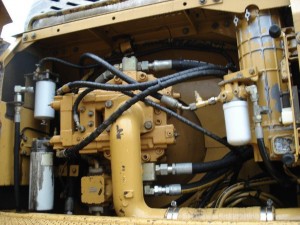 Please contact V.I. Equipment to save money on used Cat excavator parts. We offer used take off excavator parts in great condition, so you can get your Cat, Hitachi & John Deere heavy equipment back to work for less money. For discount prices on used Cat excavator parts, please inquire today.